Remember me? I'm the girl that used to post on this blog. If you don't know me IRL or follow me on Twitter you probably assumed I died of a fangirl heart attack at Comic Con.
I'm still here, with little excuse as to my absence. Mostly it's just been a huge case of writer's block combined with a lack of time. But some of it did have to do with the fact that occasionally I lose faith in my blogging abilities. Researching for Comic Con lead me to find some Really Great Blogs run by People Who Blog for a Living. I love pop culture, but when there are SO MANY other blogs out there sometimes it's hard to find a reason to write. Why does my opinion matter when there are so many others out there? What do I have to say that's so important?
However, recently I started writing for The Marvel Report, a site run by and for Marvel fans with all the latest movie, TV show, and comic news. (Shameless plug.)  Getting asked to write for such an incredible site and being surrounded by so many talented people has inspired me to bring back my own blog. I've missed it. I enjoy writing. And I *do* have something to say (I am nothing if not opinionated). That's why I write. Sometimes I just need reminding.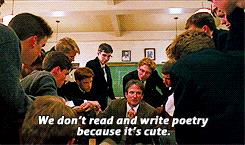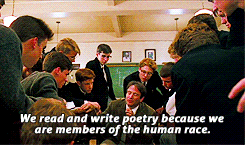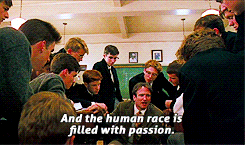 One change that will be coming to my blog is less reviews. Inevitably there will still be a few, but I don't want that to be a focus any longer. Working in the entertainment industry can sometimes make loving/analyzing TV and movies difficult. I have often censored myself (usually on Twitter), from saying something because being freelance means I could end up working ANYWHERE tomorrow. I don't want to limit my opportunities because of something I've said. That's not to say I will no longer be critical, just more thoughtful. I'm lucky to work in an industry I care so much about.
So I'm back. How much writing I'll really be doing is contingent as always on my schedule. But I just wanted to let everyone to know that I'm still here. And writing.